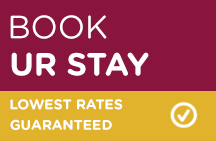 Birmingham Apartments
 

UR STAY  BIRMINGHAM
  APARTMENTS
  JEWELLERY QUARTER
FREE WI FI
UNDEGROUND PARKING
15 MINUTE WALK TO CITY CENTRE
FROM
PER NIGHT          
  £85
VIEW APARTMENTS
Leicester Apartments
 

UR STAY  LEICESTER
  FREEMENS MEADOW 
  APARTMENTS 
    FREE WI FI 
    FREE  PARKING
    15 MINUTE WALK TO CITY CENTRE
    FROM
    PER NIGHT          
  £75
VIEW APARTMENTS
 

UR STAY  LEICESTER
  TEMPLAR HOUSE  
  APARTMENTS 
    FREE WI FI
    CITY CENTRE LOCATION 
    FROM
    PER NIGHT          
  £65
VIEW APARTMENTS
 

UR STAY  LEICESTER
  MALBOROUGH PLACE  
  APARTMENTS 
    FREE WI FI
    SECURE GATED PARKING 
    CITY CENTRE LOCATION 
    FROM
    PER NIGHT          
  £84
VIEW APARTMENTS
Our Story
Prologue  
 " Picture this….
I have driven for over 3 hours to get to my hotel. I'm tired but I have to wait 30 minutes to check in.
I finally let myself into the small dated room. I can hear the traffic from outside my window and the guests from either side. I then have to go through a long procedure of registering for Wi-Fi and when I did eventually get connected the service was slow. I finish typing up the work for the meeting tomorrow and want to enjoy a nice movie but it's going to cost me something like £15 just for the one so I just don't bother…. Doesn't this all sound a little too familiar? "
Our Journey Begins 
My self and a few like-minded travellers came together to create UR STAY out of the need for an environment that is totally different to the above.
We set out in search of apartments that are located in quiet areas so there's no need to worry about noise, yet keeping the locations central for city centre amenities. We sought after beds which are comfortable and you can be rest assured you really will have a good nights sleep!
As a group decision each apartment comes with its own WiFi system so you are guaranteed fast and reliable internet access and all you have to do is connect as you would do at home…no need for registering and best of all its FREE! You can also wave goodbye to paying ridiculous amounts of money to watch a movie as every apartment benefits from unlimited use of Netflix.
We pride ourselves on being child friendly so no more ringing down to reception at 2am to ask if they can heat up the baby's milk as each apartment comes with a fully equipped kitchen taking care of that!
Our Philosophy 
Whether your stay is for business or leisure we have all areas covered – Don't take our word for it, come and see for yourself!
Our serviced apartments in Leicester and Birmingham  were designed by like minded travellers using the following ethos 
UR Apartment,
UR Way, 
 UR STAY 
We look forward to welcoming you to UR STAY SERVICED APARTMENTS, your home from home.
Testimonials
"Home From Home" 
A home from home. Every effort has been made for a superb stay. The owners have gone the extra mile to create an excellent apartment in comparison to previous stays in the city centre. The apartment is furnished so nicely. The kitchen, bathrooms and bedrooms are the best we have stayed in
UR STAY BIRMINGHAM
– Jon | 127h Feb 2017 | Booking.com
"Really Nice Flat – Stayed for Four Months As Part Of A business Trip"
I stayed in a really nice and modern flat as part of UR stay apartments in Templar House in for a period of four months. I was working in Leicester for business and did try other serviced apartments but this was by far the best. Really clean and quiet but in an ideal location right in the city centre. Pretty much everything was in walking distance incl. Tesco and lots of bars and restaurants. The flat is facing side street in the centre so nice and quiet…I got good nights rest each night. The flat has a nice décor and modern theme. It is extremely clean and gets high quality service once a week. I was really impressed with the Jacuzzi bath! Also TV has Netflix included as part of the set up and lots of other channels. Will definitely recommend and stay again if I travel to Leicester!
UR STAY LEICESTER
        – Ana- Maria | 15th May 2015 | Trip Advisor
"Stay Here It's Good"
This is a really good property in a great and very convenient location in the center of Leicester. The owners were fantastic, they were very helpful and very obliging, in fact it was a pleasure to do business with them!! I give this place 5 stars because it was so comfortable and the owners were so helpful. Stay here, it doesn't come much better than this for self-catering.
UR STAY LEICESTER-
                  Judith H |16th April 2015 | Trip Advisor
Extra Benefits
Save on costs with the ability to cook your own food in your own kitchen. So no more expensive room service.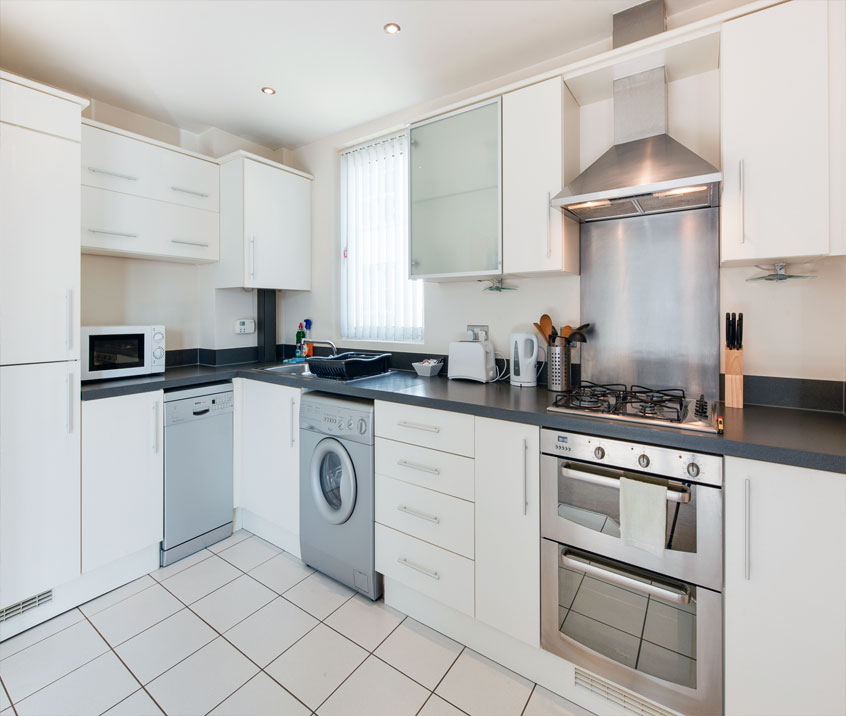 Complimentary high speed broadband, wired or wireless 
Complimentary media package including NETFLIX and BBC iPlayer 
Additional Services
Airport Pick Up Services
We work closely with SNS Private Hire to provide an Airport transfer service from most major Airports in the UK directly to our apartments.
For transfer rates please visit SNS Private Hire
Stay Longer Pay Less
Our rates vary depending on the length of stay. The longer you stay the less you pay. As all rates include VAT @ 20%.  After 28 consecutive nights of stay the VAT element drops to 4% hence the rate which would of already been discounted  due to the number of nights of stay, will reduce further as we can now pass on the reduction in VAT over to our guests.
Corporate Packages
Over the years we have worked with many corporate clients. Providing tailored made packages to suit the needs and budgets of our clients. We can provide clients with separate apartments or shared apartments to reduce costs. Our apartments are located in key areas with good transport links and close proximity to many of the city centers business locations. We can simplify key pick up and key drop off procedures and simplify payment options into monthly invoices to cover stays of multiple guests.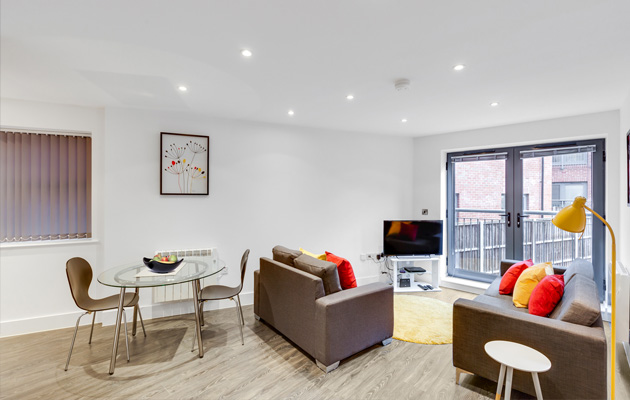 Luxury serviced apartments, for both short and long term stays. We Give you the space and convenience of your home from home in stylish setting. Perfect to relax and unwind, with plenty of space to entertain.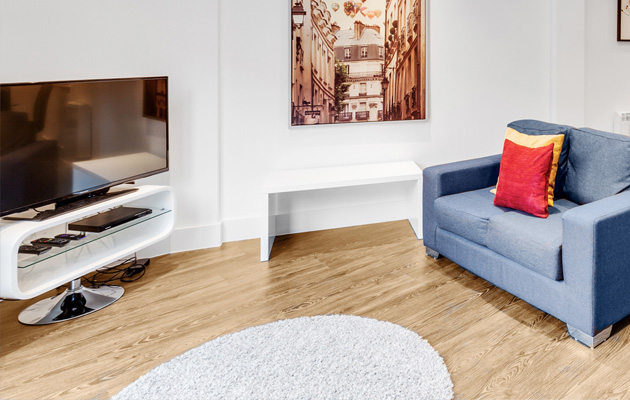 We pride our selves on customer satisfaction and offer a wide range of apartments. From Family to Twin bed apartments and offer travel cots, fast reliable broadband and movies on demand as standard.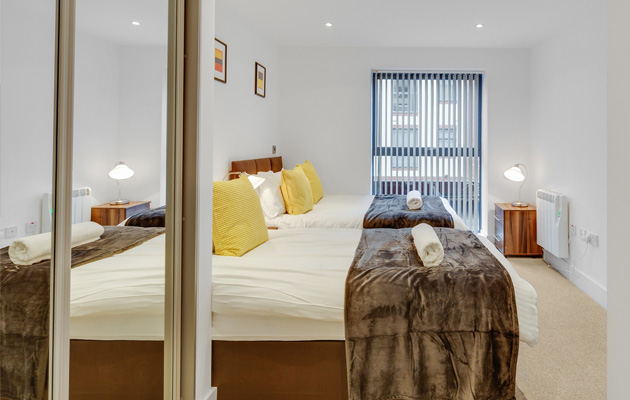 Wether your stay is for business or pleasure we have all areas covered. Our Apartments have been designed by like minded travellers and look forward to welcoming you to UR STAY Serviced Apartments
– Discover Our Apartments –
 Eat Drink Enjoy
Say goodbye to expensive room service bills with our fully equipped kitchens and sit down to your own prepared meals.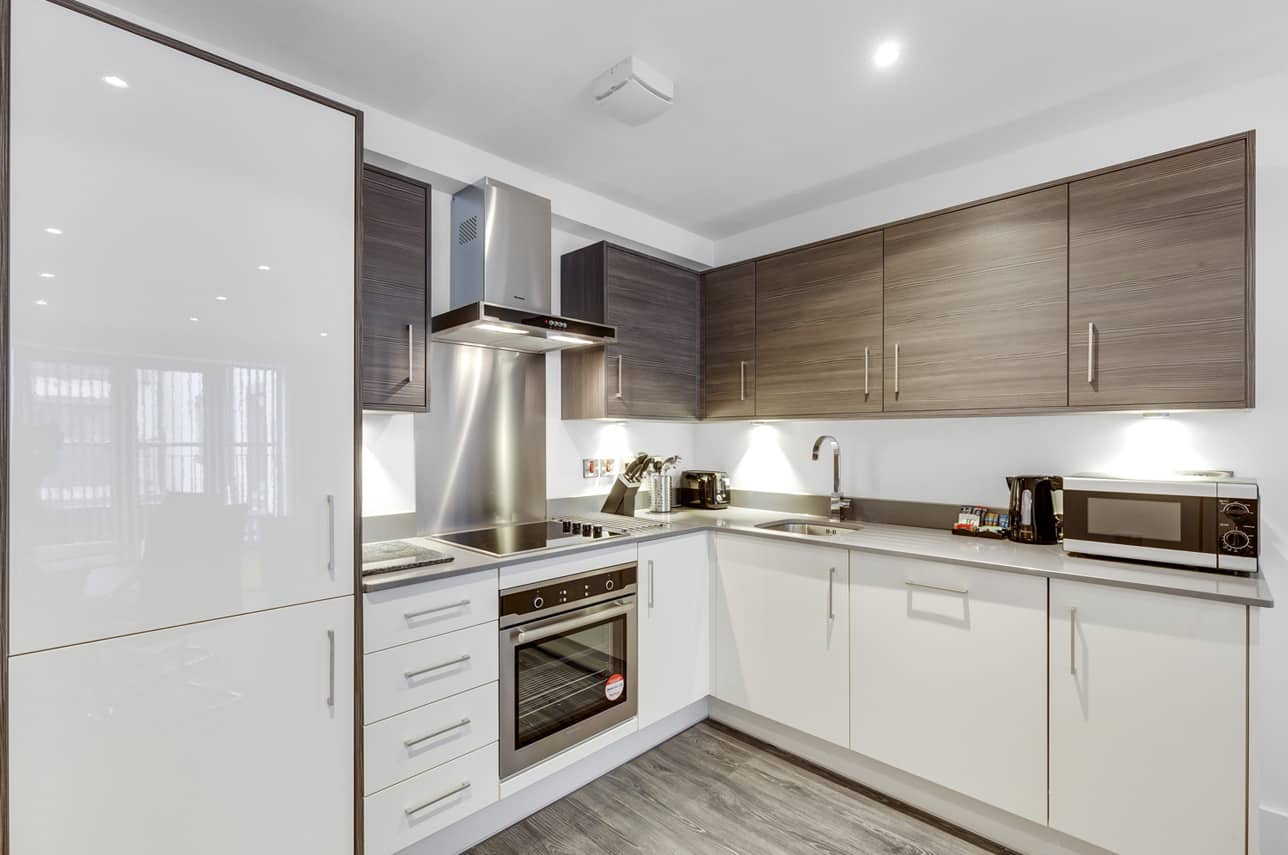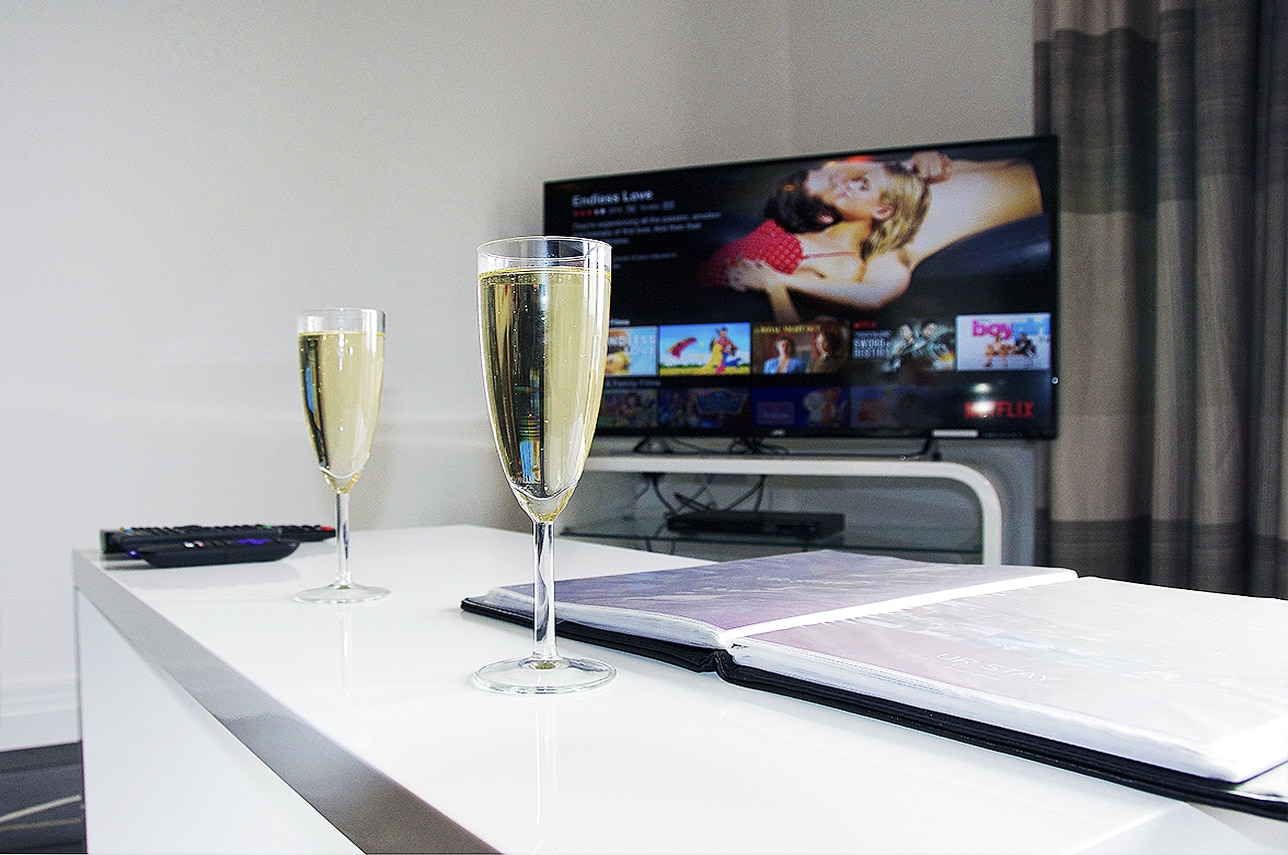 Love Films
Make every night a movie with unlimited NETFLIX as standard in all our apartments.
 Airport Transfer
We work closely with SNS Private hire to provide an Airport Pick up service directly to our Apartments..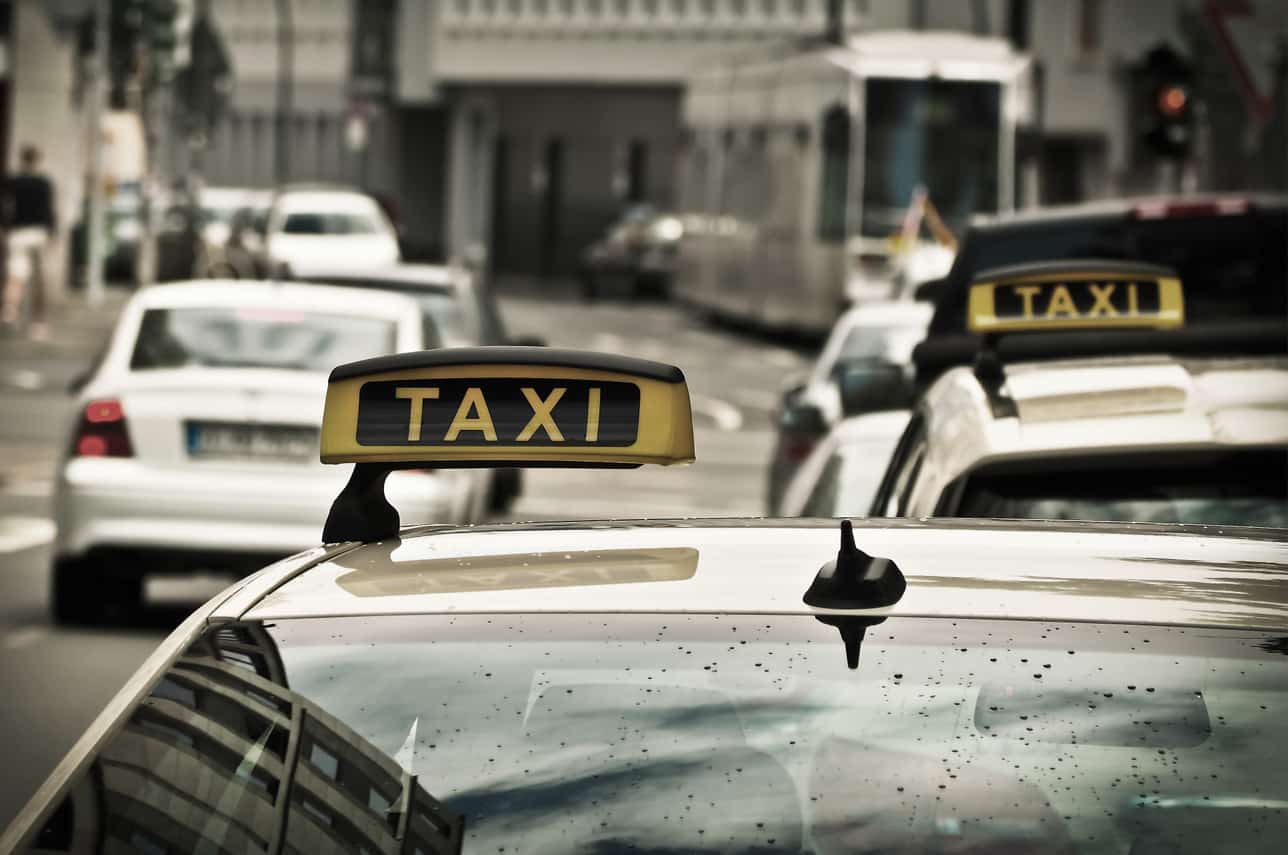 An affiliate company based in New York City, USA providing long term apartment rentals in New York City. 
The self catering directory gives you access to cottages, farmhouses, chalets, caravan parks, touring parks, holidays parks and self catering accommodation worldwide. 
A special thanks to Christopher a freelance photographer for providing us with these amazing pictures. Please take a minute to view his portfolio.