All our apartment have now been fitted with the latest ROKU media steaming box.
The ROKU box which plugs directly in to the back of the TV instantly turns the TV into a smart TV.
Which gives the user instant access to a host a web based TV channels  which includes the following:-
BBC iplayer
4 OD
ITV PLAYER
YOUTUBE
CRUNCHY ROLL ( Manga programs )
A Range Of Comedy Channels
A Range Of International News Channels
A Range Of Cookery Channels
SPOTIFY
We have also set up several NETFLIX accounts, giving each apartment   access to free movies and TV shows on demand. NETFLIX gives you access to HOLLYWOOD Blockbuster movies / BOLLYWOOD Movies and a wealth of BOX sets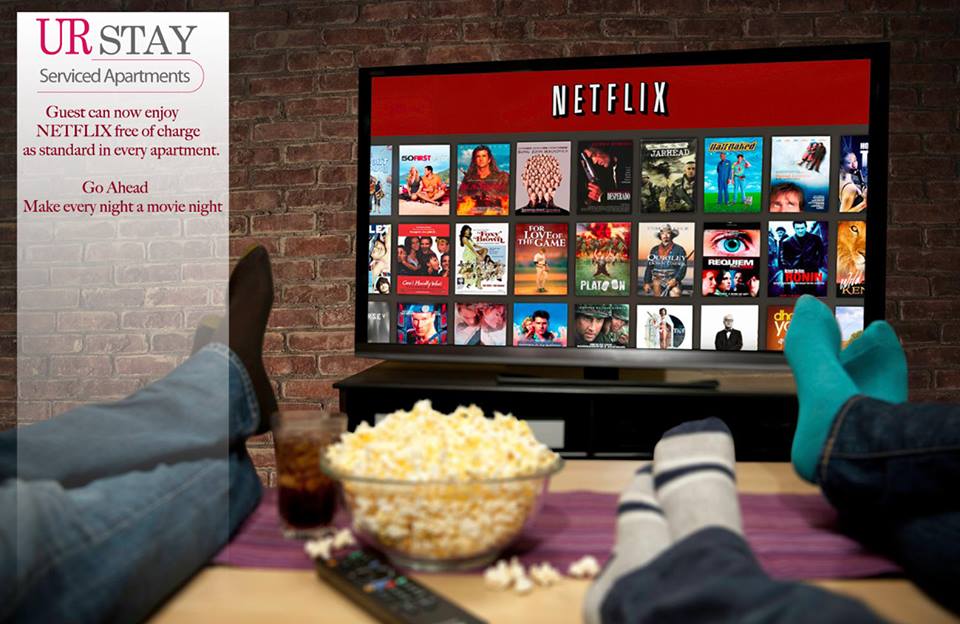 There are over 100 TV channels courtesy of the ROKU box that combined with FREEVIEW channels will ensure our guest never run out things to watch.
Lets see what our guest think of the ROKU BOX.
"Also TV has Netflix included as part of the set up and lots of other channels. Will definitely recommend and stay again if I travel to Leicester!"
Anna-Maria | 15th May 2015