Exploring Birmingham
July, 2020
Birmingham – more than just a city
Britain's second largest city
Packed full of outside activities
that will take your breath away
Centrally located for a last minute get away, come, and explore what you are missing in a social distancing environment where space and beauty is all around in the neighbouring areas.
Sight Seeing

90%

90%

Food

80%

80%

Transportation

75%

75%

Activities

90%

90%
The Birmingham Canal Network is far reaching, some say there are more than 100 miles of canals and if you take in the whole of the West Midland this jumps to 559 miles. Keep your distance whilst you explore this former lifeline of the City and Black Country. Dating back to the mid 1700's, these narrow stretches of water were at the heart of the Industrial Revolution and were vital for transportation, especially in Victorian times when there was the constant flow of boats and barges night and day transporting their goods in and out of Birmingham.
Today it is a far more tranquil vibe which attracts boaters, cyclists, and walkers of all ages. Predominantly the tow paths are flat and easy to walk along. Be prepared for sights of natural beauty, the sound of the water and the fauna and flora as you venture from urban to countryside. 
As the ducks' quack alongside please remember that contrary to popular belief, bread is not good for them, as too much of it will leave them bloated.  Much like us, they need a balanced diet and as we know from personal experience, eating somebodies' leftovers is not always recommended, no matter how tasty or tempting it may seem at the time. If you want to share your delicacies popular on their menu of choice would be worms, seeds, oats, sweetcorn, courgettes, rice, and frozen peas if you happen to have any handy and definitely no donuts or chips.
Tour
Now what about those who find solace whilst fishing. Don't forget, you will need to buy a Waterway Wanderers permit – its great value from £5 to £12 and lasts you for a year. Check out the fishing rules – there is only a few on the list
what a great time to visit as the oversea visitors will not be there in abundance leaving you the opportunity to soak in this stunning medieval town made even more famous, thanks to William Shakespeare. As you stroll through this historical, chocolate box setting flanked by the river, you cannot help being transported to an era of poetry, drama, theatre, performance, literary and thespians. Popular places to visit include Shakespeare's Birthplace, his wife's former home – Anne Hathaway's Cottage and Garden, Halls Croft – his daughter Susannah's and her husband John Hall, the physician former home, and Holy Trinity Church where he was laid to rest.
1.  
The Black Swan
For the luvvie darlings The Black Swan or The Dirty Duck as so many of us like to call it sits opposite the river, only steps away from the Royal Shakespeare Company (RSC) theatre. It is adorned with signed photos of so may actors who have trooped the boards including Richard Burton, Laurence Olivier, Peter O'Toole – go see the others for yourselves. Being so close to the theatre don't be surprised to see amongst the locals and tourists those who have just had the curtain drawn on them who have rushed out through the back stage door to grab a drink before closing time.
Of course, the RSC theatre, the Elizabethan Swan Theatre and The Other Place must not be overlooked, but currently performances are naturally suspended.
2. 
Market Day

 
On Fridays Market day still takes place in Rother Street; Rother being Anglo Saxon for long horned cattle and is the original site of the cattle market. You will also find located here the clock tower, also known as the American Fountain, donated by George W. Childs of Philadelphia. It is ordained with American eagles and English lions alongside a fairy from Midsummers Night's Dream. Now the troughs are filled with blooming flowers where in the past they were filled with water for the horses.
Whilst taking in the magnificent scenery, do not forget to rummage through the array of antique and book shops, stroll along the banks of the river Avon, wander up to the Butterfly Farm, visit the brass rubbing centre, study the architecture and indulge in a cream tea.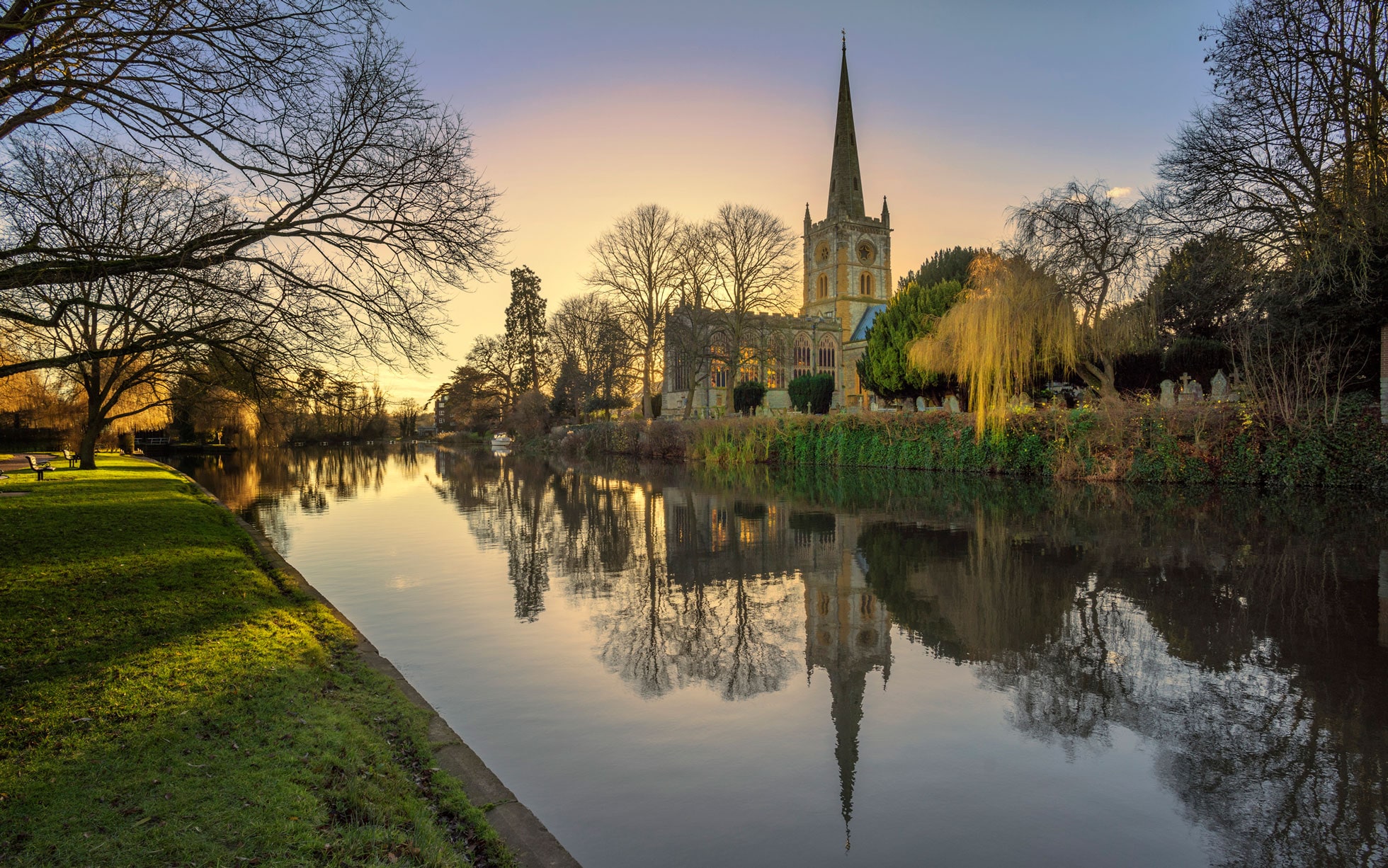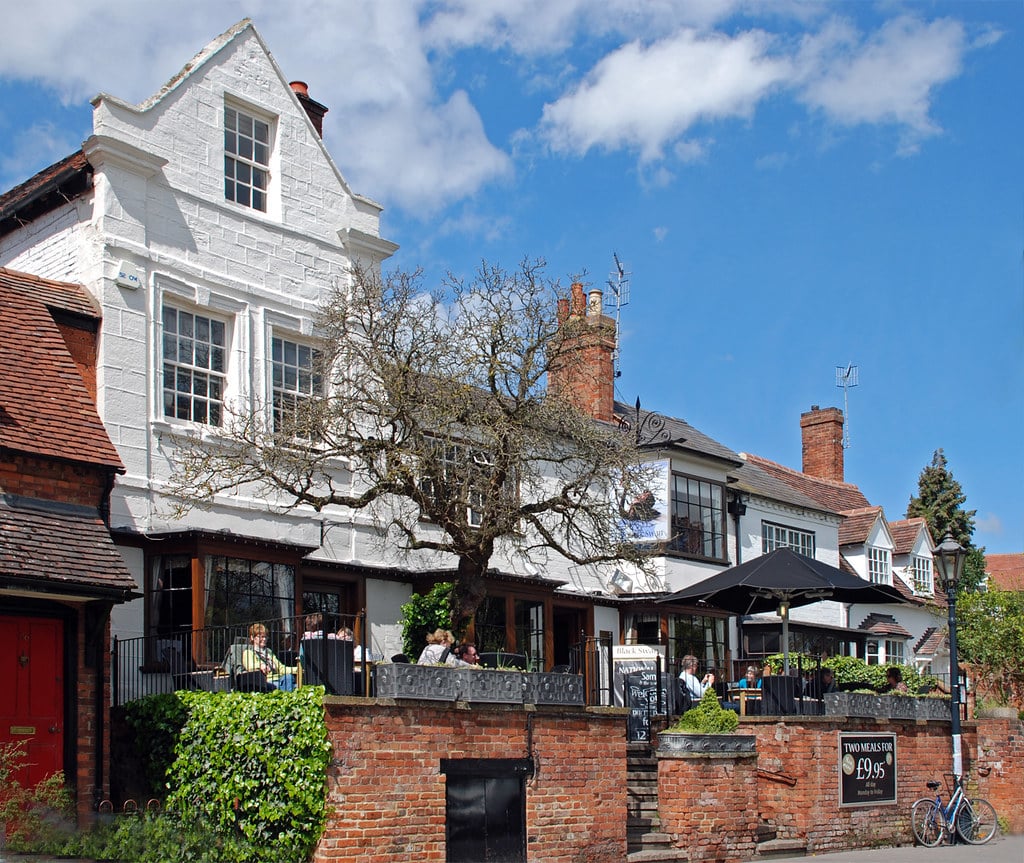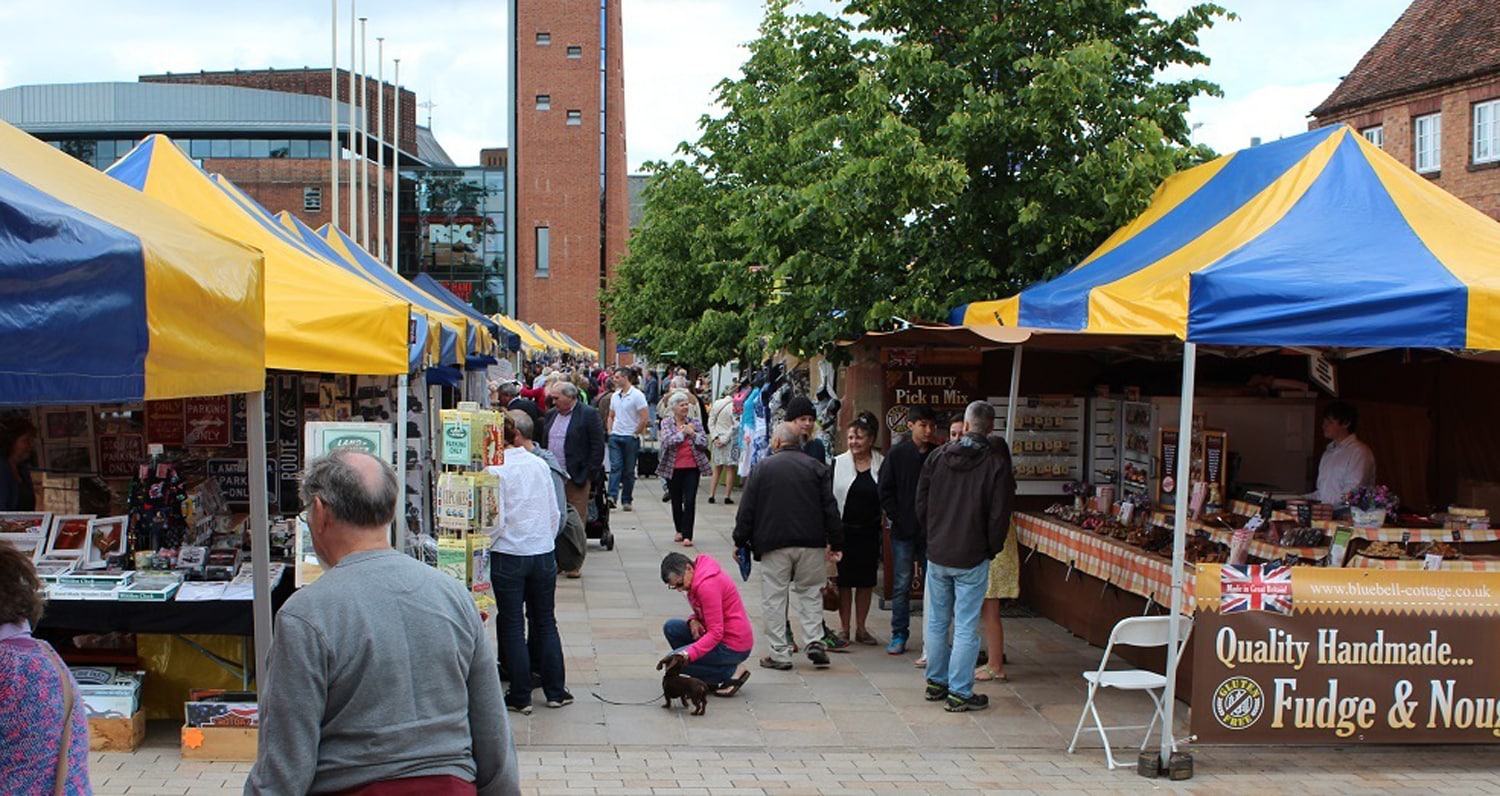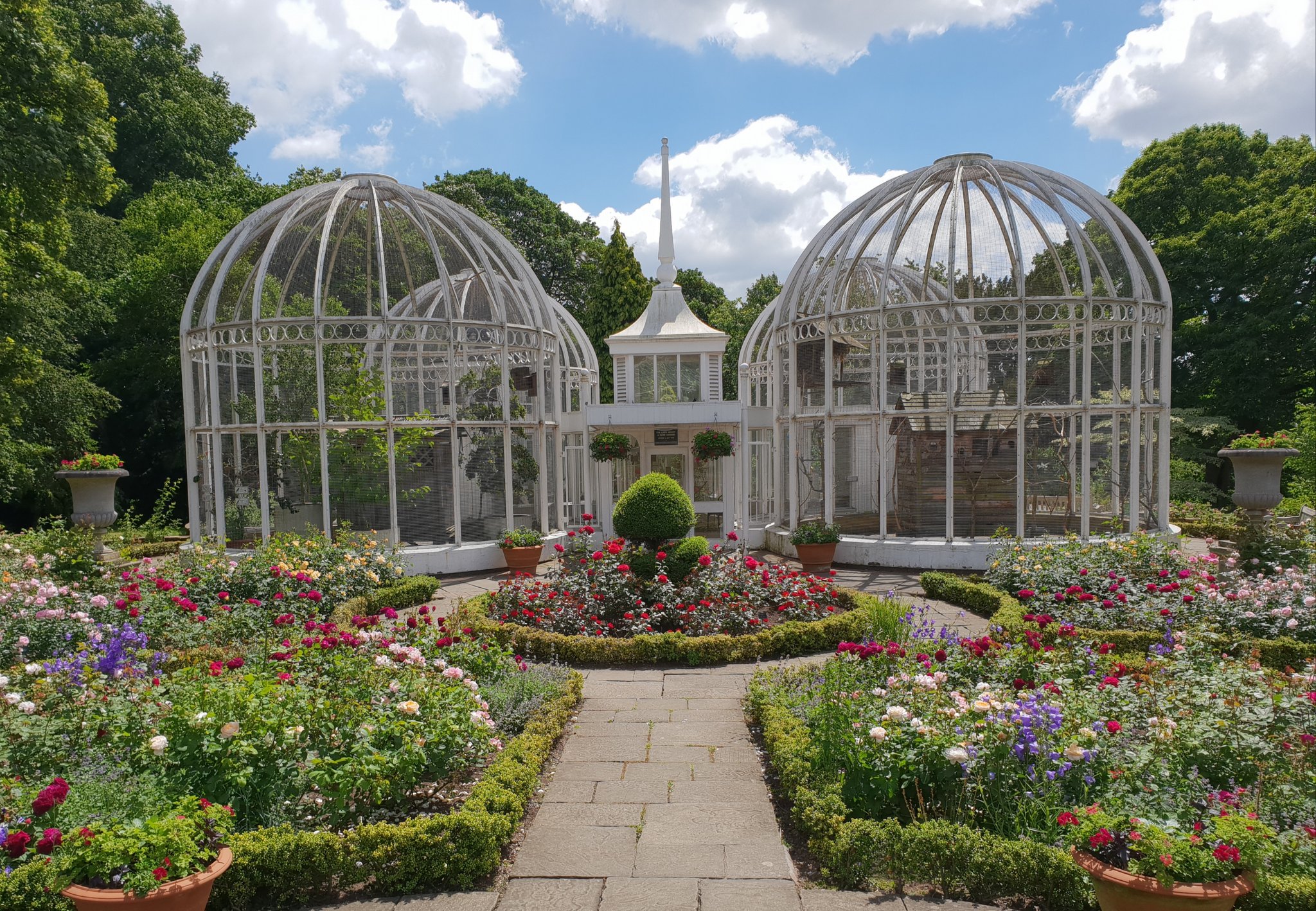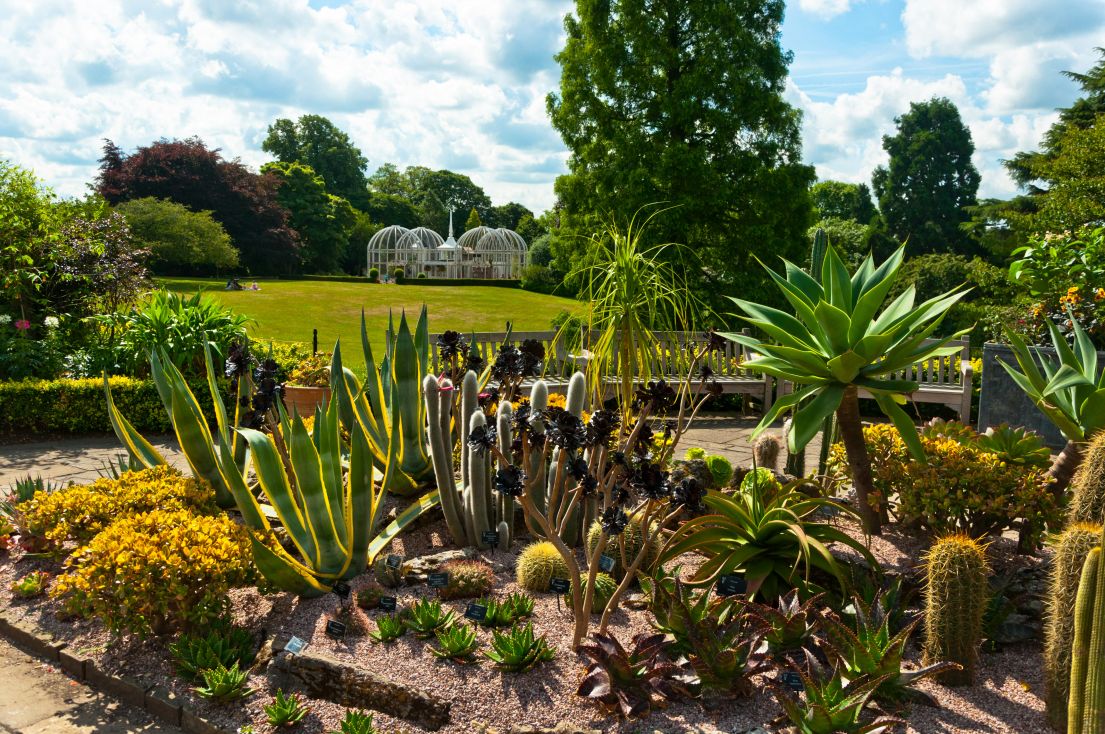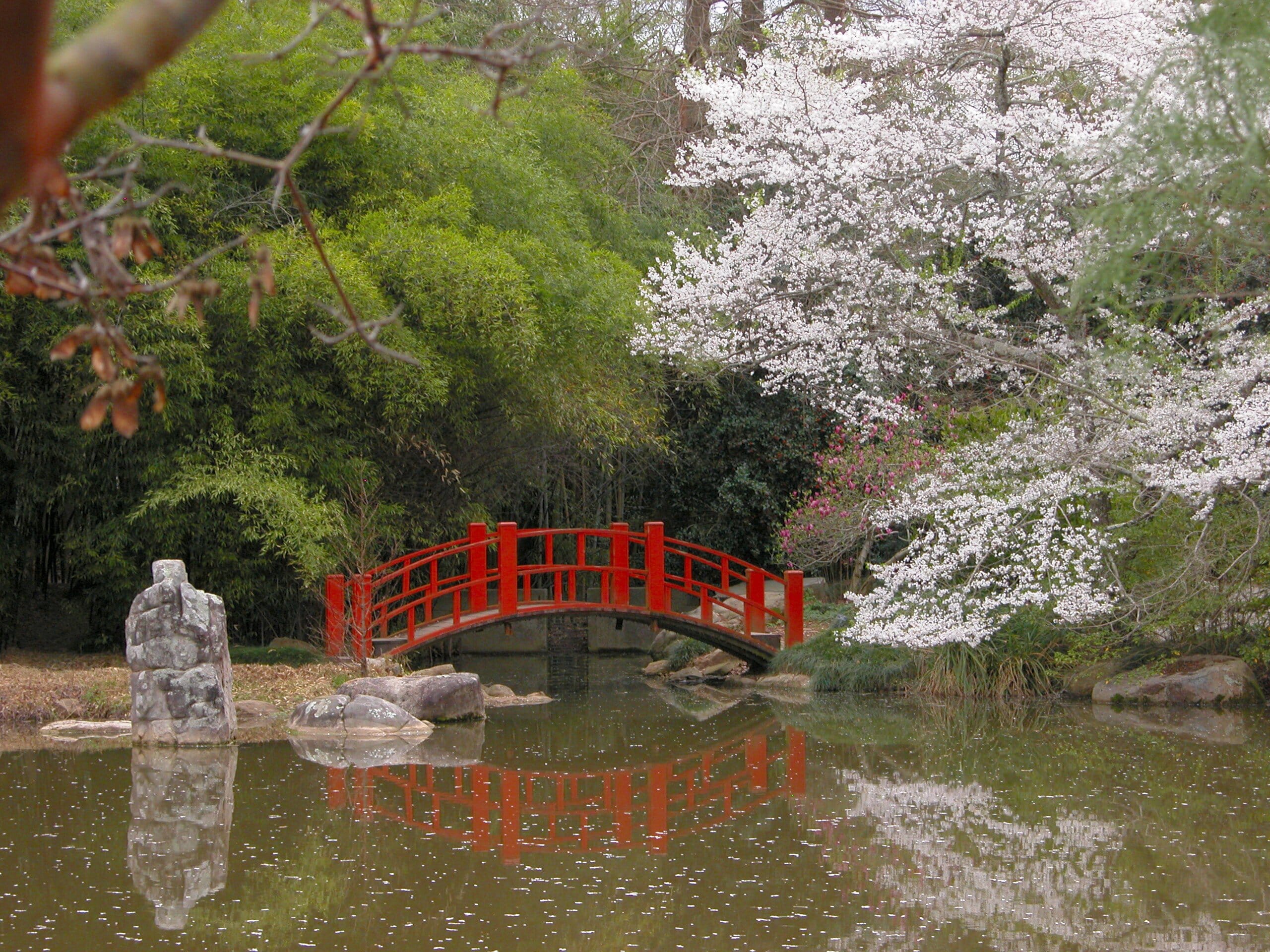 Birmingham Botanical Gardens – make sure you book in advance. Managed by the Birmingham Botanical and Horticultural Society was founded by well healed botanical enthusiasts in 1829. Designed by a Scottish gent, J.C. Loudon the gardens have stayed true to his original creation which took 3 years to come to fruition.
In 1852 The Tropical House was built specifically for the Victoria Amazonica, a very famous water lily said to be the largest in the Nymphaeaceae family. It was first discovered in the shallow waters of the Amazon Rover and has extremely large leaves that can be up to 3m in diameter. Their staggering beauty as they float on the water's surface is supported by submerged stalks that can be 8 meters in length. They were introduced to England by the explorer Thomas Bridges who sent over 25 seeds in a jar of clay and the rest is history. Throughout the late 18000's and well into the nineteen nineties the Glasshouses were replaced, and other houses built and replaced, and their delights can still be seen today.
Shrouded in colour and magnificence why not explore the grounds and seasonal walks, seek out the Butterfly House full of beauties from as far as the Philippines, Central America, and tropical parts of Africa. Maybe you will be luck to see a pupae hatch as it clings on to the bamboo cane while the more confident butterflies circle and may even land on you before they fly off to enjoy some banana, oranges or apples. The Great Mormon with its deep velvety blue wings is one of my favourites.